Billedkunstner, født 1965. Bor og arbeider i Bærum, Oslo området, Norge.
Studio: Odd Nansens vei 19, 1360 Fornebu. Inngang gjennom Bærum Kunsthall.
Medlem av NBK, BoA, Bkib og Kro (Konstnärernas riksorganisasjon)
Stina Gellein veksler mellom tegning, måleri og skulptur, og undersøker form, funksjon og sammenheng. For tiden arbeider hun mye med leire. Tematisk arbeider hun med "de store spørsmålene og de små hverdagslige utfordringene" – motsetningene og paradoksene i livet, i mennesket og i samfunnet.
Hennes tverrfaglige bakgrunn gjenspeiles i valg av tema, hennes ukonvensjonelle bruk av teknikker og materialer, samt et ønske om å arbeide med samfunnsrelaterte oppdrag parallellt med kunstnerlig bearbeidelse av tematikk.
Stina har en Filosofie kandidateksamen fra Lunds og Göteborg universitet med adferdsvitenskap og kommunikasjon. (Bach. of Science in Human Resource development).  Kunstutdannelsen er fra Asker kunstskole, og som elev hos Markus Brendmoe og Roar Werner Eriksen. Hun er en del av kunstnergruppen F36.  I 2016/2017 har hun tatt en Mastermodul i Ledelse, Innovasjon og Demokrati på Høgskolen i Sørøst Norge.
/////////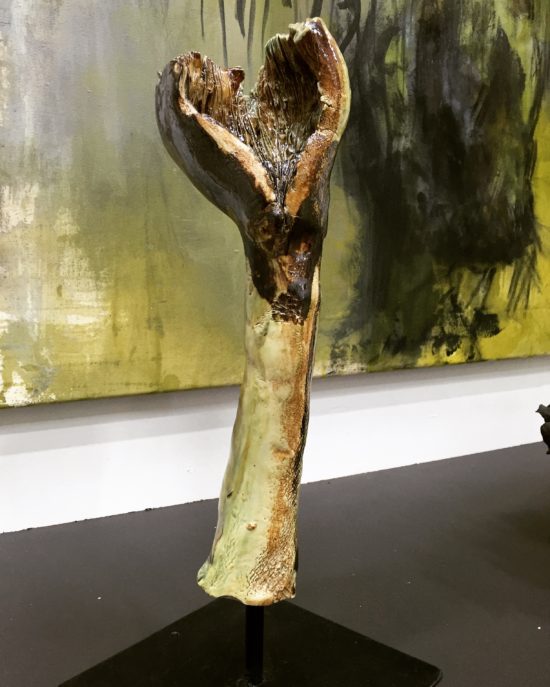 Visual artist, born 1965, Lives and work in Bærum, Oslo area, Norway.
In my art practice I am interested in the humans day to day life and challenges as well as the contradictions and paradoxes in society. I explore and stretch different materials and techniques depending on actual focus for my ongoing projects.
I work with business assignments side by side with my art practice. This creates synergies, gives me intellectual energy and inspiration as well as confirmation and a living.  My academic background from the Universities of Lund and Gothenburg, together with my professional career from different consulting businesses, are reflected in my artwork and projects. I have my Art education from Asker Artschool and as student to Markus Brendmoe and Roar W Eriksen. I am a part of the artist group F 36.
Member of Norwegian and Swedish artist organisations: NBK, BOA, BKIB and KRO
Language: Swedish, Norwegian, English, French