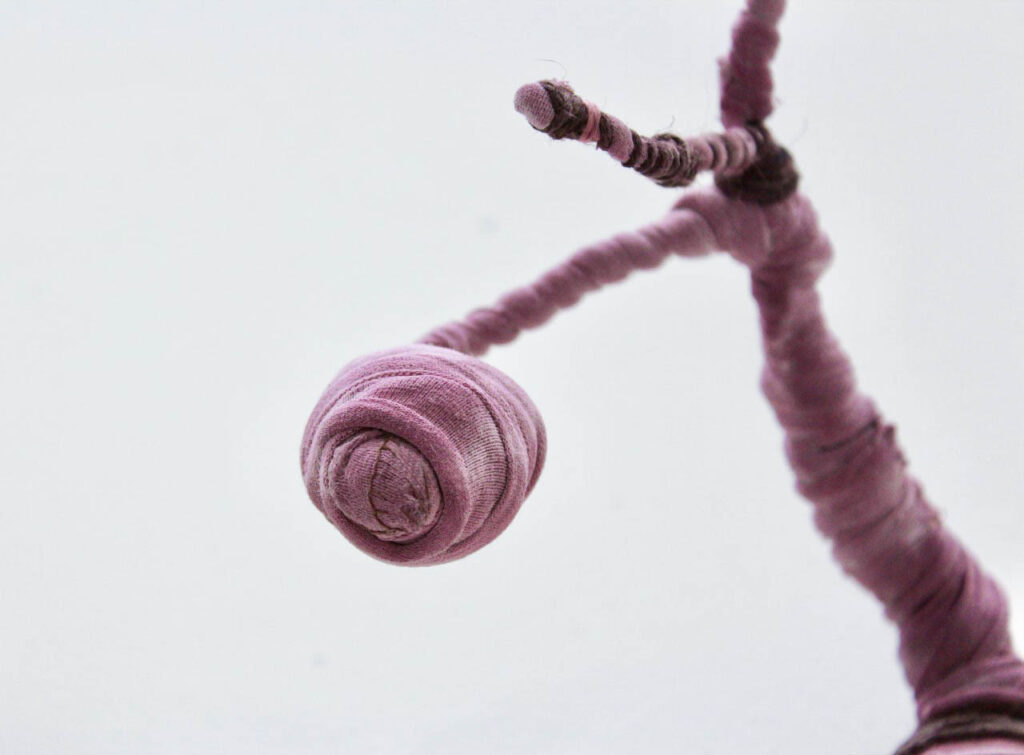 DET KNOPPAS // IT SPROUTS
En serie objekter som kombinerer flere materialer; blåst glass, brent leire, farget brodert tekstil og grov hyssing. Inspirert av naturens former // A serie of objects in blown glass, textile and stiches.
2018-2019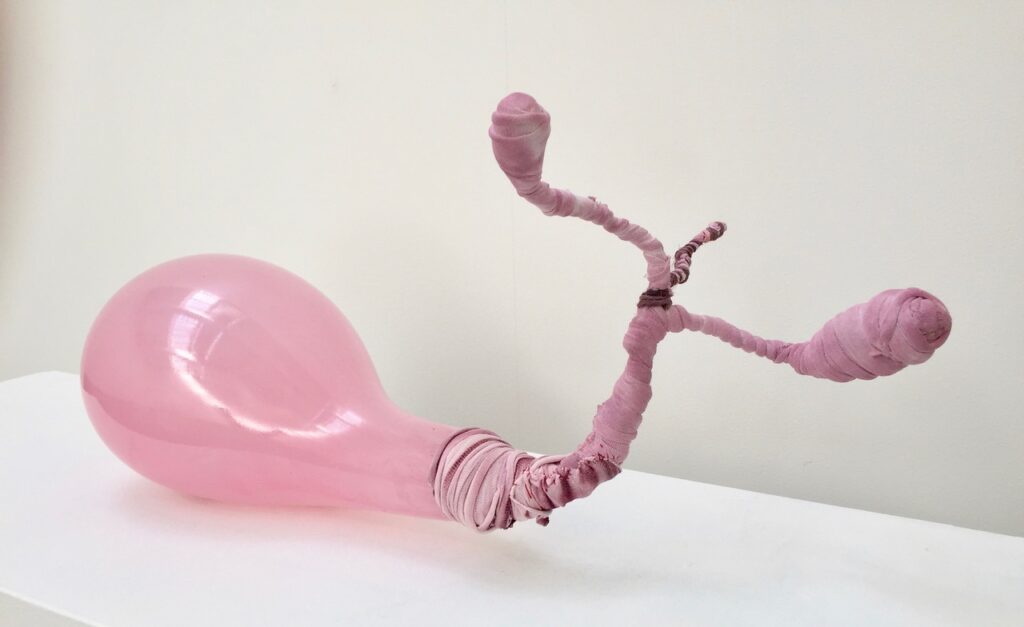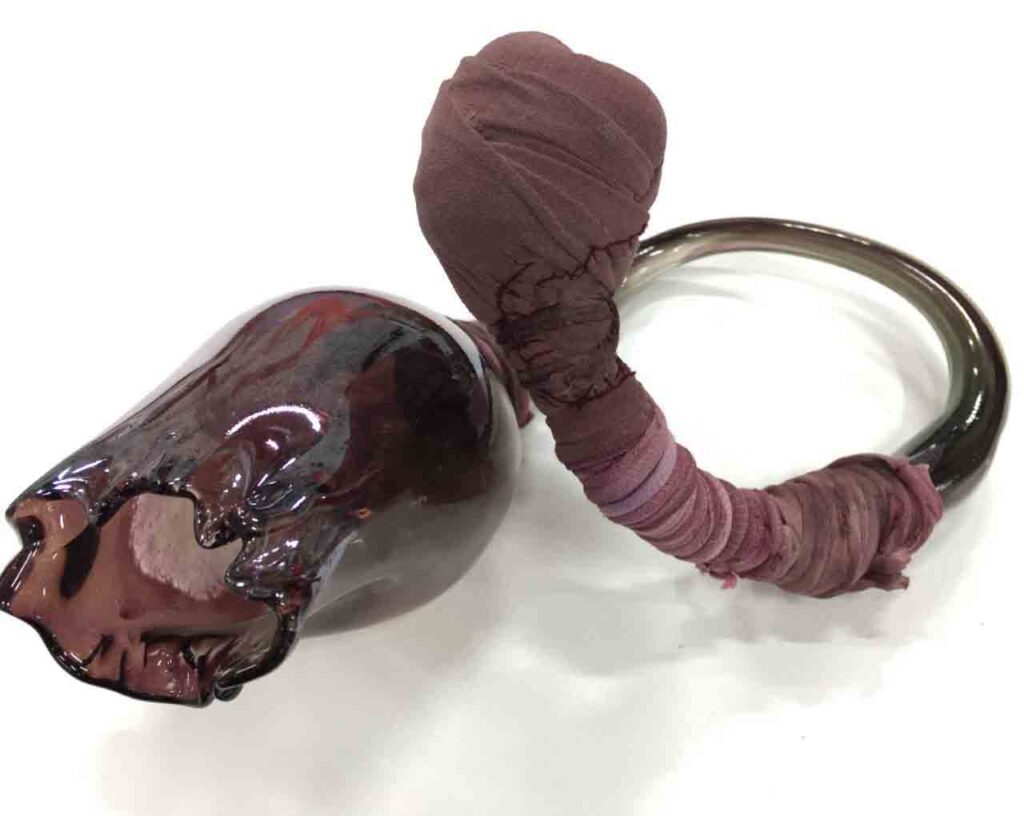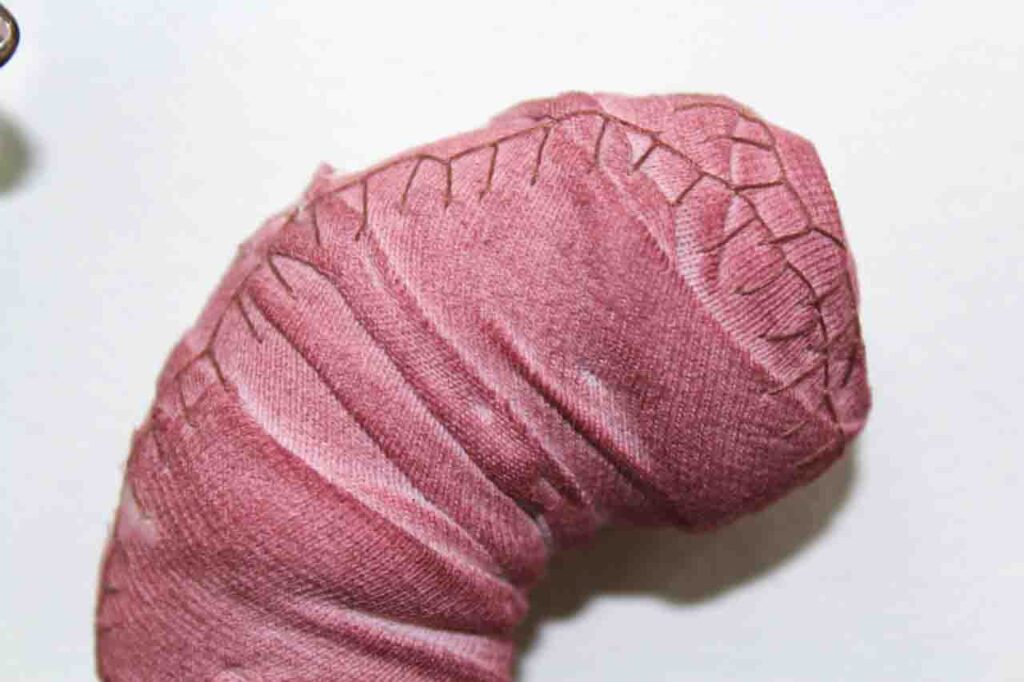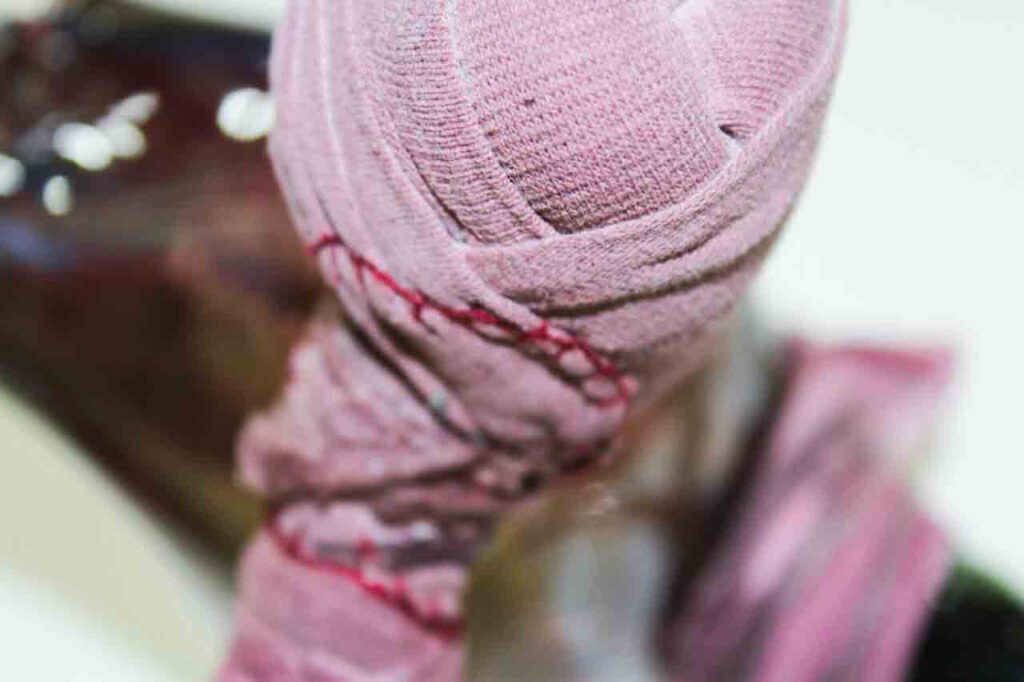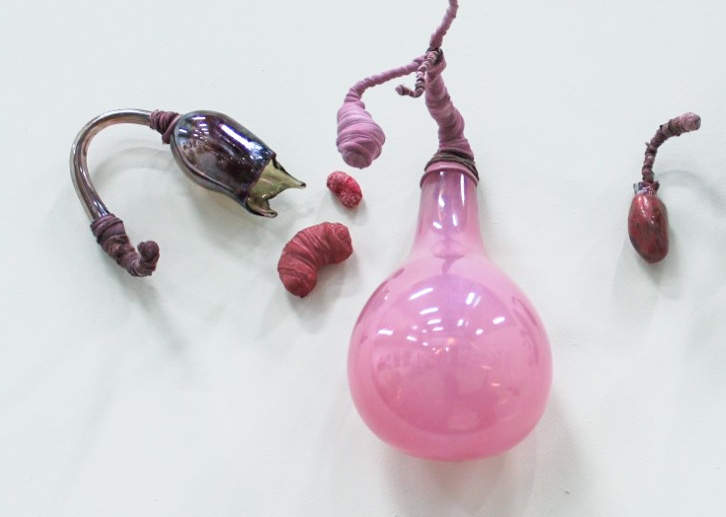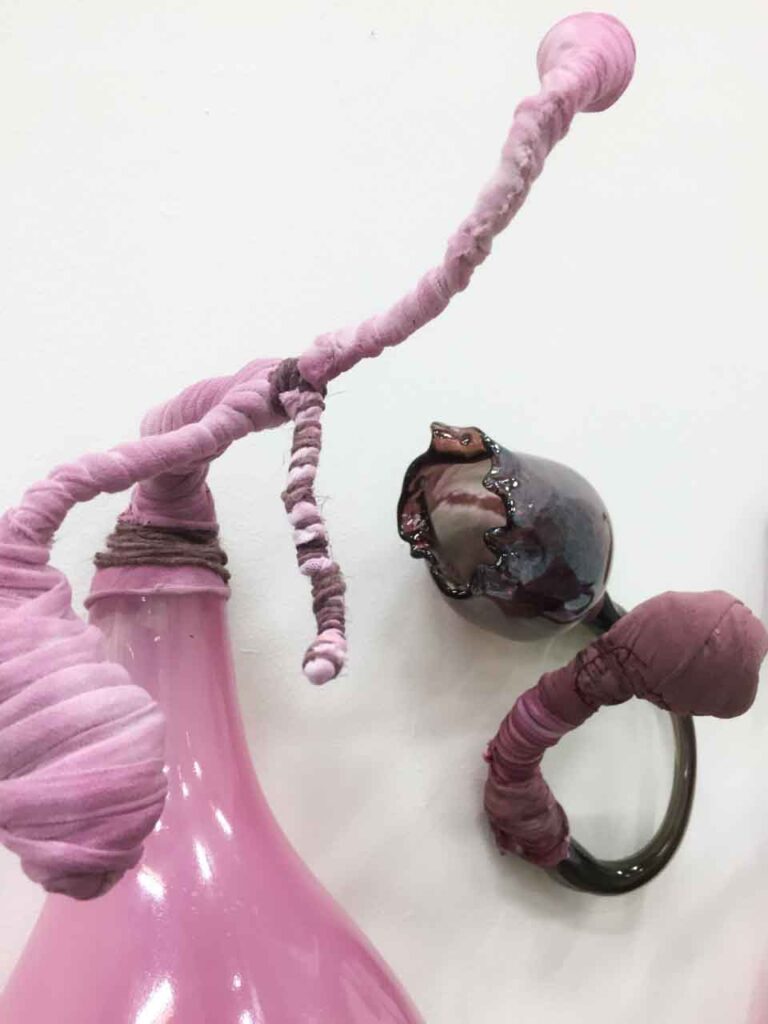 Glasset er utarbeidet sammen med glassblåser Magnus Andersson på Steninge glasshytta i 2018.