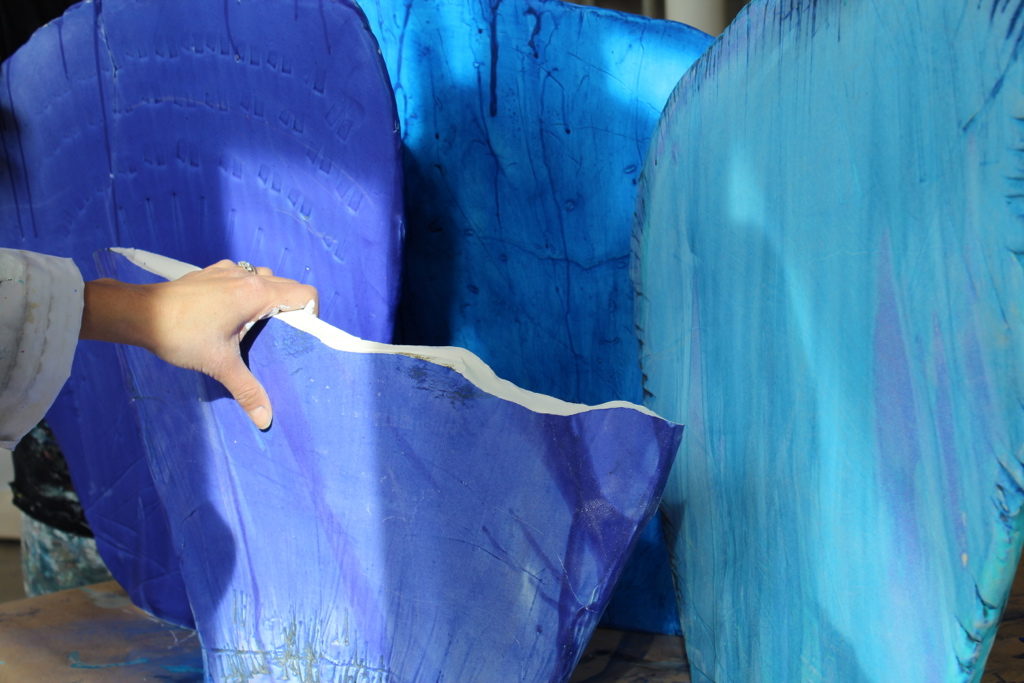 LAKRITSMJELTBLÅVINGE // REVERDIN'S BLUE
An Ecological Art Project, 2012, Ceramic objects and wild licorice plants
With Artistgroup F36 – Pippip Ferner, Stina Gellein, Riri Klingenberg Green, Ana Maria Lopez, Maina Movig, Jutta Nestegard, Kirsten Selmer
Reverdin's Blue is a critically endangered butterfly. It is only found on a few specific islands in the inner Oslo Fjord. Their existence is threatened because the plant they depend on for survival, wild licorice, is removed due to urban expansion. In 2010, the Ministry of Environment and Development appointed the Municipality of Bærum to develop and implement a plan to reduce the risk of extinction.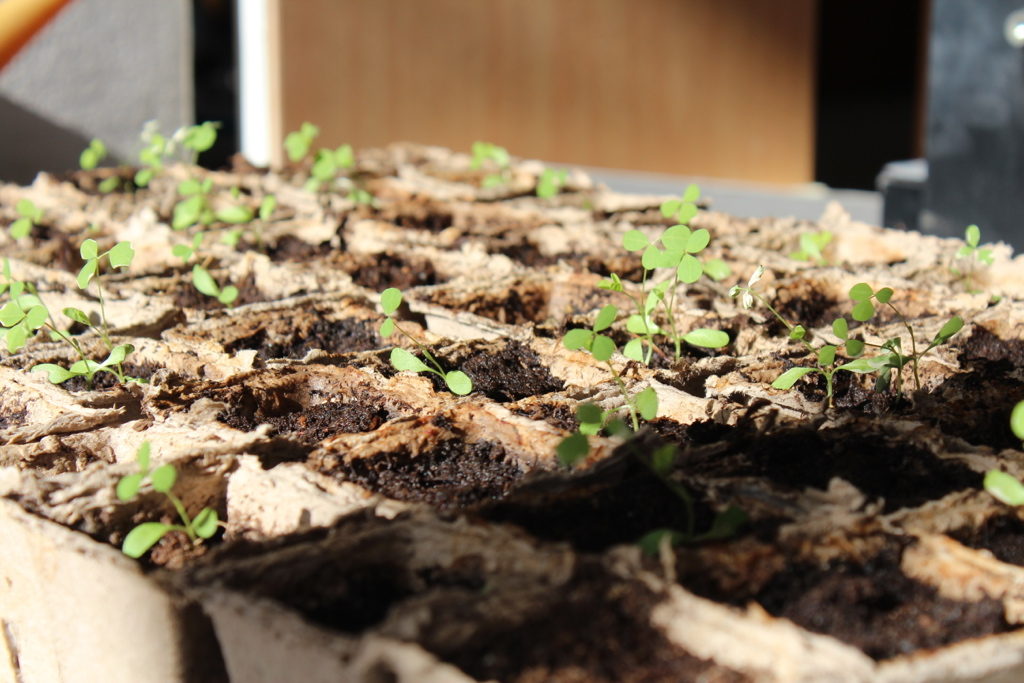 The project is about the complex and fragile interaction between humans and nature and consists of an installation of 50-60 blue ceramic objects inspired by the color and shape of the butterfly. Wild licorice has been planted among these objects as a symbolic act aiming to restore the lost habitat of the butterfly – its' "Lost garden". The artists worked in cooperation with experts from The Botanical Garden / University of Oslo. The project is supported by the County Governor of Oslo and Akershus and the Botanical Garden (University of Oslo).
The Project was presented at Henie Onstad Art senter 2012 and Oslo Botanical Garden 2013.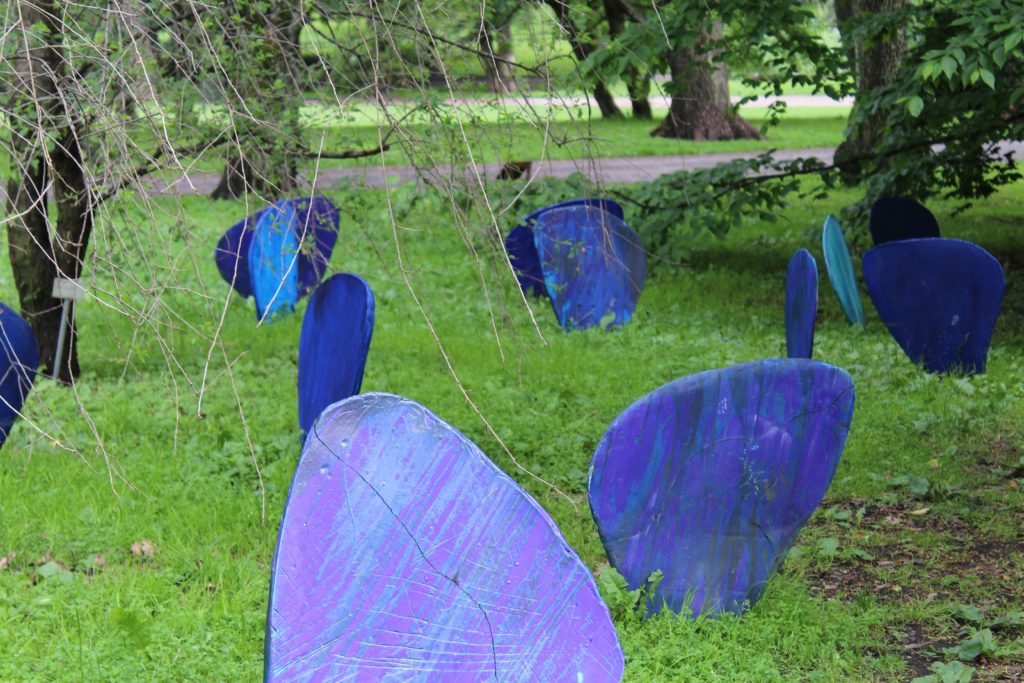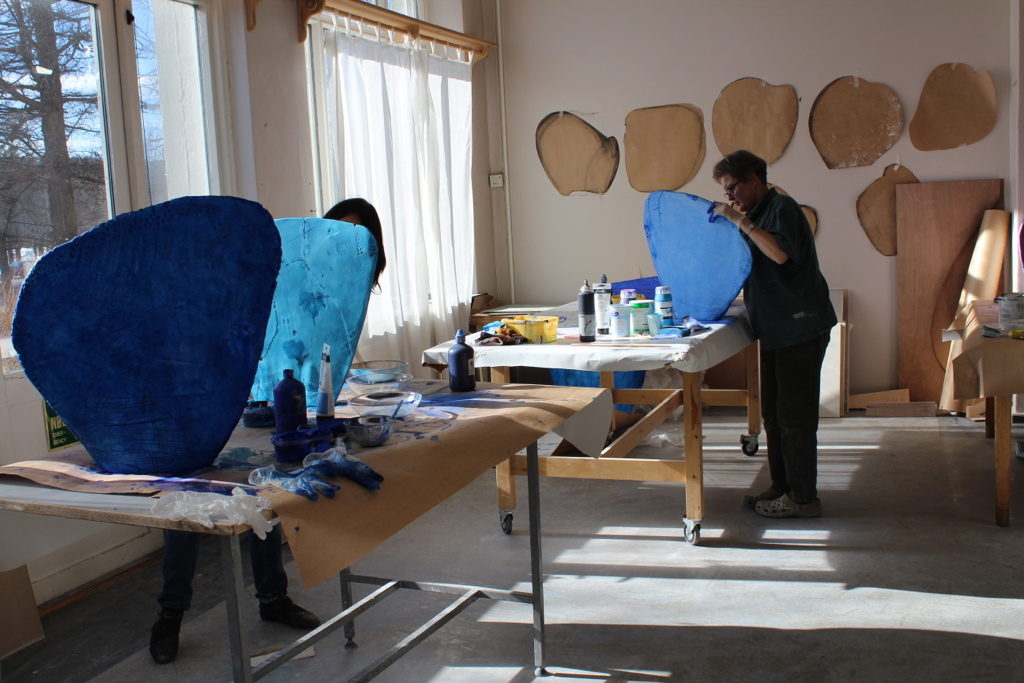 Artistgroup F36
The Artistgroup F36 has developed the projects Reverdin's blue (Lakrismjeltblåvinge), Alcon blue (Alkonblåvinge) and Touch me not (Noli me tangere).
Through their art projects the F36 invites the public to reflect upon our society and question the role of the humans related to nature and society.
Artistgroup F36 consists of Kirsten Selmer, Riri Green, Jutta Nestegaard, Pippip Ferner, Ana Maria Lopez, Maina Movig and Stina Gellein.
F36 was founded in 2011 and has its origin from Norway, Sweden, Colombia and Germany. They work together with projects under the name of F36, beside their own individual artpractices. The artists holds Bachelor and Master grades in several fields and have a wide range of artcompetencies and professional work experience. They are members of artist organisations: NBK, Boa, Tegnerforbundet, NK, Bkib, Abk og KRO (Sweden)